DOWNLOADS :
UserDownloads:

44
Well logging, also known as borehole logging is the practice of making a detailed record (a well log) of the geologic formations penetrated by a borehole. The log may be based either on visual inspection of samples brought to the surface (geological logs) or on physical measurements made by instruments lowered into the hole.
DartisLog is a bore log software that will help users to create soil borehole logs specially adjusted for the Geotechnical Engineer. Create a bore log report in less than 5 minutes. Just enter required input as you need. Dartislog does the rest.
* DartisLog download link provides trial version of the software.
Similar Software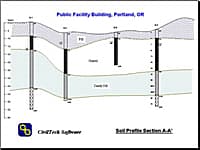 Boring Log and Test Pit Graphical Reports
SuperLog generates boring log and test pit graphical reports for field drilling and geotechnical investigations. It is a user-friendly, easy to learn, powerful, and flexible program, which will increase your productivity significantly.
NovoLAB
Version:4.0 · Novo Tech Software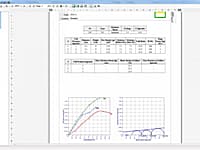 Soil Mechanics Log Drafting and Lab Test
NovoLAB is the most comprehensive geotechnical software for lab data management and borehole log drafting.
Strater
Version:5 · Golden Software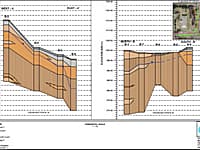 Strater is a powerful and innovative well log, borehole and cross section plotting software package for geoscientists.
SO-Log
Version:1.2 · Soil Office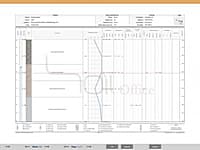 Geotechnical Engineering Boring Logs
SO-Log generates boring logs as a means to summarize and report several tests performed within a geotechnical engineering project.
Enter Soil Boring Log Data Using iPad
Enter soil boring log data right on your iPad using BorinGS. BorinGS for your iPad combines the ease you enjoy using the desktop version with the portability of your iPad.
Peysanj
Version:5.2 · Novo Tech Software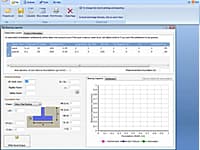 Peysanj is a series of geotechnical engineering modules such as bearing capacity and settlement, pressure-meter test, plate loading test, soil liquefaction analysis, etc bundled as single software.
Comments & Reviews
About DartisLog
No comments yet. Be the first to comment.
Submit a review using your Facebook ID