DOWNLOADS :
UserDownloads:

343
Well logging, also known as borehole logging is the practice of making a detailed record (a well log) of the geologic formations penetrated by a borehole. The log may be based either on visual inspection of samples brought to the surface (geological logs) or on physical measurements made by instruments lowered into the hole.
DartisLog is a bore log software that will help users to create soil borehole logs specially adjusted for the Geotechnical Engineer. Create a bore log report in less than 5 minutes. Just enter required input as you need. Dartislog does the rest.
* DartisLog download link provides trial version of the software.
Similar Software
SuperLog
Version:4.2 · CivilTech Software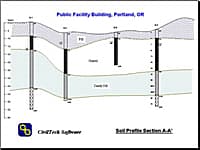 Boring Log and Test Pit Graphical Reports
SuperLog generates boring log and test pit graphical reports for field drilling and geotechnical investigations. It is a user-friendly, easy to learn, powerful, and flexible program, which will increase your productivity significantly.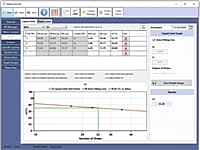 Water content, Index, Specific Gravity, Particle Size and USCS Classification of Soil
Dartis Lab is a geotechnical software for easily processing lab test data. Dartis Lab features Water content, Index, Specific gravity, Particle size and USCS classification of soil.
Strater
Version:5.7 · Golden Software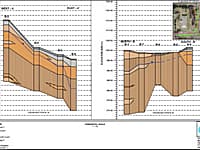 Strater is a powerful and innovative well log, borehole and cross section plotting software package for geoscientists.
SO-Log
Version:1.2 · Soil Office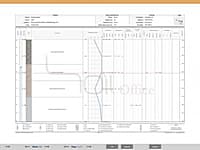 Geotechnical Engineering Boring Logs
SO-Log generates boring logs as a means to summarize and report several tests performed within a geotechnical engineering project.
NovoLAB
Version:4.0 · Novo Tech Software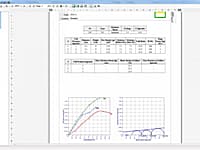 Soil Mechanics Log Drafting and Lab Test
NovoLAB is the most comprehensive geotechnical software for lab data management and borehole log drafting.
Comments & Reviews
About DartisLog
No comments yet. Be the first to comment.
Submit a review about DartisLog software with your social media profile