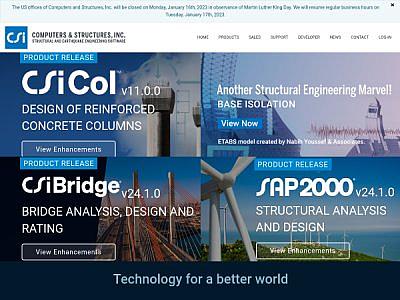 Computers and Structures Inc is the developer of 7 civil engineering softwares currently listed at CESDb. Please visit developers website for software support, product updates, licenses and other information about SAP2000, ETABS, CSiBridge, SAFE, CSiCOL, PERFORM-3D.
For more information please visit: http://csiamerica.com
Software by Computers and Structures Inc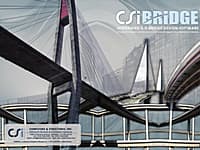 3D Bridge Analysis, Design and Rating
CSiBridge design allows for quick and easy design and retrofitting of steel and concrete bridges.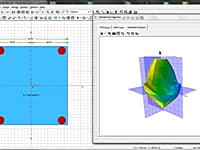 Reinforced Concrete Column Design
CSiCOL is a comprehensive software package used for the analysis and design of columns.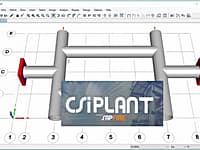 Pipe Stress Analysis and Design
CSiPlant is an integrated engineering software product for analysis and design of piping systems and frame structures, .
ETABS
Version:19 · Hit:20328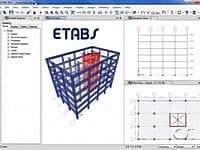 Analysis, Design and Drafting of Building Systems
ETABS is the solution, whether you are designing a simple 2D frame or performing a dynamic analysis of a complex high-rise that utilizes non-linear dampers for inter-story drift control.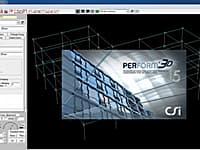 Nonlinear Analysis and Performance Assesment for 3-D Structures
PERFORM-3D is a general tool for implementing displacement-based design, analysis and performance assesment for 3-d structures.
SAFE
Version:16 · Hit:2418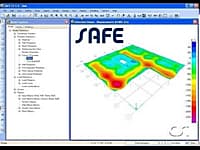 Design Of Slabs, Mats and Footings
SAFE is the ultimate tool for designing concrete floor and foundation systems. From framing layout all the way through to detail drawing production, SAFE integrates every aspect of the engineering design process in one easy and intuitive environment.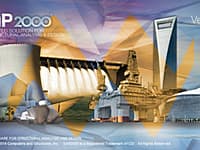 Structural Analysis and Design
From its 3D object based graphical modeling environment to the wide variety of analysis and design options completely integrated across one powerful user interface, SAP2000 has proven to be the most integrated, productive and practical general purpose structural program on the market today.