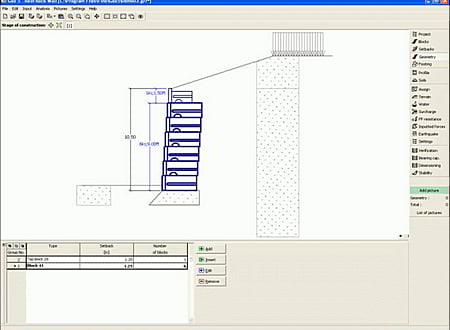 Last Update :
22 August 2012
Downloads :
UserDownloads:

375
Redi Rock Wall
Description
The program Redi Rock wall is used to design and check a retaining walls made from blocks produced by Redi-Rock, Inc (USA). The program is developed as a part of GEO5 software and includes freeware versions of programs Slope Stability and Spread Footing.
Main features
Internal stability analysis (overturning, translation, load-bearing capacity of foundation soil)
Database of blocks and setbacks produced by Redi-Rock Inc.
Analysis according to NCMA guide including hinge-height concept
Analysis according to Load Resistance Factor Design (LRFD)
Analysis according to the theory of limit states and safety factor
Generally layered soil environment
Arbitrary number of surcharges applied to structures (strip, trapezoidal, concentrated load)
Arbitrary number of inserted forces (anchors, safety fences, etc. )
Modelling of water in front of and behind structures, modeling of artesian water
General shape of terrain behind the structure
Berms in front of the structure
Various types of pressures in front of the structure (at rest, passive, reduced passive)
Analysis of earth pressures in effective and total parameters
Earthquake effects (Mononobe-Okabe, Arrango)
Supports mesh overhangs with anchorage
Multiple construction stages
Verification of global stability of a wall using program Slope Stability
Analysis of bearing capacity of foundation soil in program Spread Footing
Similar Software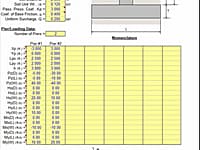 Rectangular Spread Footing Analysis
FOOTINGS is a spreadsheet program written in MS-Excel for the purpose of analysis of rigid rectangular spread footings with up to 8 total piers, and for either uniaxial or biaxial resultant eccentricities.
GEO5
Version:19 · Fine Ltd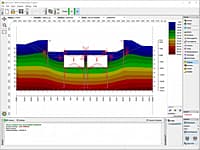 GEO5 is a suite of programs for geotechnical analysis. The software package includes individual programs that are closely linked to each other and run in the same environment.
spWall
Version:4.02 · StructurePoint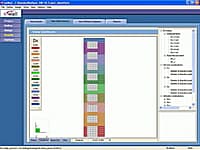 Optimize Complicated Wall Design, Reinforcing and Deflections
From shear walls and retaining walls to precast, ICF, and tilt-up walls, engineers worldwide use spWall to optimize complicated wall design, reinforcing, and deflections.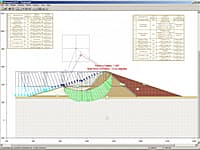 Analyze the Stability of Complex Slopes
UTexas4 is a computer software application for computing the stability of earth and earth-rock slopes and embankments.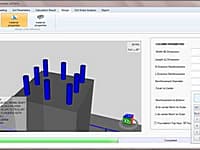 Design and Analyse Spread Footings
GEO. Spread will enable you to design and analyse spread footing easily, accurately, and comprehensively.
Comments & Reviews
About Redi Rock Wall
Submit a review using your Facebook ID