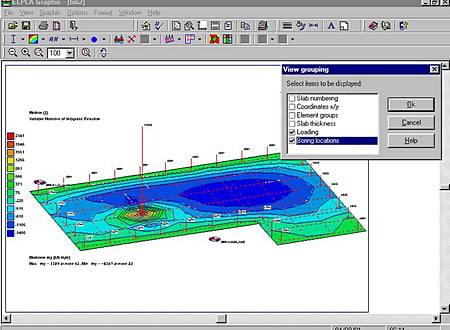 Last Update :
7 April 2015
Downloads :
UserDownloads:

196
GEOTEC Office
Description
GEOTEC Office is a package for geotechnical and design engineering. The package contains the following programs and tools:
ELPLA : Analyzing footings, rafts, piled rafts, pile groups and foundation groups. ELPLA considers different soil models, especially the three dimensional continuum model that takes into account any number of irregular layers. The program is able to handle the three solutions of flexible, elastic and rigid foundations. ELPLA can also be used to represent the effect of external loads, neighboring foundations, tunneling and the influence of temperature change on the raft.
Bohr : Drawing borehole logging of soil layers by different symbols according to the German specification code DIN 4023.
TIEF : Analyzing single piles, pile walls, simple problems of pile groups and rigid piled rafts.
GeoTools : Analyzing different problems in geotechnical engineering.
Self-Adaptive Mesh Wizard : Generating finite element mesh with better element / node distributions.
GEOTEC-Text : A simple word processing program for editing GEOTEC Office output..
Similar Software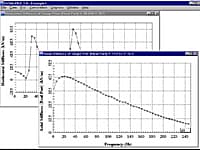 Analysis of Pile Foundations Under Dynamic Loading
Program DynaPile was developed to compute the dynamic stiffness of single piles or pile groups.
DynaN
Version:3.0 · Ensoft
Dynamic Analysis of Shallow and Deep Foundations
DYNAN can be used for the dynamic analysis under transient and random loading in the time domain.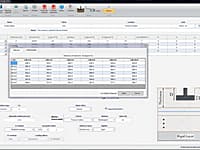 Bearing Capacity of Shallow Foundations
SO-Foundation calculates bearing capacity of shallow foundations considering both shear failure and settlement.
PileLink
Version:1.1.1 · Yong Technology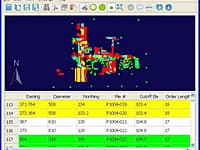 Pile Foundation Data Management Program
PileLink is a pile data management program, which encourages a standard approach to manage pile data and exchange data between project management, pile installation and pile monitoring companies.
GROUP
Version:2014 · Ensoft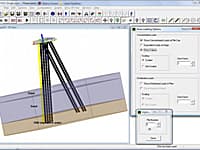 Analysis of 3D Pile Groups Under Combined Loadings
GROUP has been well accepted as an useful design tool for analyzing the behavior of piles in a group subjected to both axial and lateral loadings.
Comments & Reviews
About GEOTEC Office
No comments yet. Be the first to comment.
Submit a review using your Facebook ID