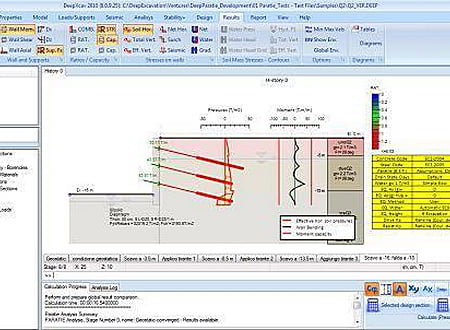 Last Update :
31 December 2014
Downloads :
UserDownloads:

659
DeepXcav is a software program for the design of embedded earth retaining walls with limit-equilibrium and advanced non linear elastoplastic analysis methods. DeepXcav offers a one-stop complete geotechnical and structural solution for deep excavation.
DeepXcav captures realistic soil behaviour by simulating the soil-wall interaction with advanced models that consider soil stratigraphy, initial stress state and including different behaviour and failure criteria during virgin loading or unloading-reloading.
The software provides a complete database of materials and wall sections (sheet piles, diagraphgm walls, soldier piles, etc. ), ground anchors, steel braces (struts) and concrete floor slabs.
All design approaches required by Eurocodes 7 and 8 can be automatically generated. Furthermore, user-defined combinations are also possible and can be saved in the database. DeepXcav performs both structural (ACI 318, AISC, EC2 and EC3) and geotechnical checks (anchors pull out resistance, toe embedment, hydraulic heave).
Similar Software
With the aid of this program the displacements and the force distribution of a sheet pile wall construction can be calculated.
SRWall
Version:4.05 · National Concrete Masonry Association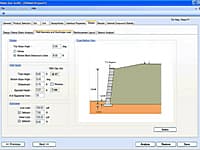 Segmental Retaining Wall Design
SRWall is design software for Segmental Retaining Walls.
Trench
Version:2012 · Deep Excavation LLC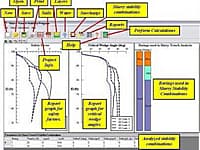 Evaluate the stability of bentonite slurry trenches and panels
Trench is a user friendly, affordable, and versatile software program that evaluates the stability of slurry supported trenches and panels for 2D and 3D analyses.
Slide
Version:6.0 · Rocscience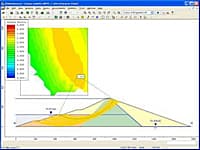 2D Limit Equilibrium Slope Stability Analysis
Slide is the most comprehensive slope stability analysis software available, complete with finite element groundwater seepage analysis, rapid drawdown, sensitivity and probabilistic analysis and support design.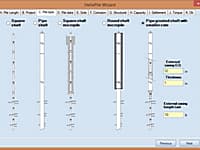 HelixPile is a user friendly, modern and powerful software program for the design of helical piles.
Comments & Reviews
About DeepXcav
No comments yet. Be the first to comment.
Submit a review using your Facebook ID