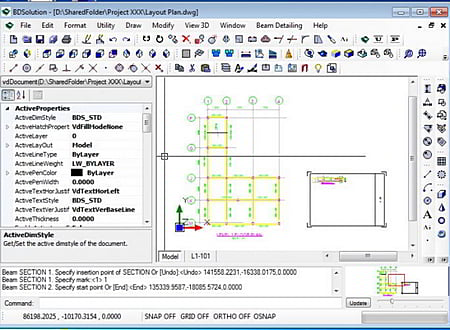 Last Update :
23 December 2014
Downloads :
UserDownloads:

449
BDSolution program facilitates the preparation of final drawings of RC beam. It provides the tools and links to create detailed drawings of RC beam in an intuitive manner after user completing the structural design of the beam elements from a range of BDSolution supported third party structural software packages which includes ETABS, STAAD. Pro, Oasys AdBeam, EsteemPlus, CSC Orion, Prokon Continuous Beam Module, PCDC RAPT, Esteem7/8, MTM, Midas Gen and Adapt-RC.
Features
Interaction with structural software of ETABS, STAAD. Pro, Oasys AdBeam, EsteemPlus, CSC Orion, Prokon Continuous Beam Module, PCDC RAPT, Esteem7/8 and MTM
Grouping of beams reinforcement by selecting multiple files at once time
Splice-bar and Alternative detailing beam methods
BS8110 simplified rules and exact method of main bar curtailment to BM diagram with an option for combining the two methods
Automatic link bar curtailment to shear force diagram
Automatic main bar, link bar and lacer bar selection based on imported design report
Cut bar and Bend bar drop detailing methods
Crank and Kink bar lapping detailing method
Automatic top U-bars detailing at restrained end supports
Narrow beam detail with single bar and single link leg arrangement
Automatic 12m long bar lapping
Intelligence inserting grid lines process
Intelligence breaking beam detail process
Intelligence trimming beam detail process to user selected sheet size
Intelligence inserting beam sections detailing process
Customizable entities layer properties, dimension style and text style
Customizable beam drafting standards such as simplified rules curtailment length factors and options, bar crank dimension, bar lapping dimension, bar anchorage length options, cover to bar center distances, minimum clear distance between bars and bar sizes limit.
Intelligence beam entities placing with minimum possible clashes
Accurate concrete volume and steel bar take off
Save and load parameter setting values as separate file to meet each project standards
Similar Software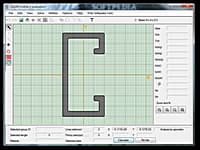 Design and analysis of custom cross section profiles
CADRE Profiler is used to design section profiles and determine their geometric properties for custom beam cross sections which can be composed of different materials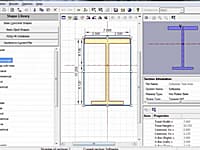 Find the properties of complex built-up sections
RISASection allows the user to define any type of complex cross section either by combining standard shapes or by defining new shapes.
CBeam
Version:2.0 · Juntunen Bridge Systems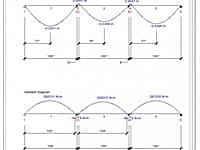 Section properties for composite beams
CBeam 2. 0 is a windows application that calculates section properties for composite beams.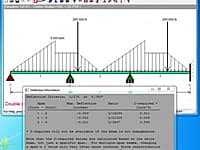 C-beam is a continuous beam software package that allows the user to solve statically indeterminate structures.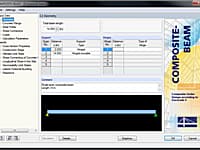 Design of Composite Beams According to ENV 1994-1-1:1992
The COMPOSITE-BEAM program performs design of composite beams according to ENV 1994‑1‑1:1992‑10.
Comments & Reviews
About BDSolution
No comments yet. Be the first to comment.
Submit a review using your Facebook ID