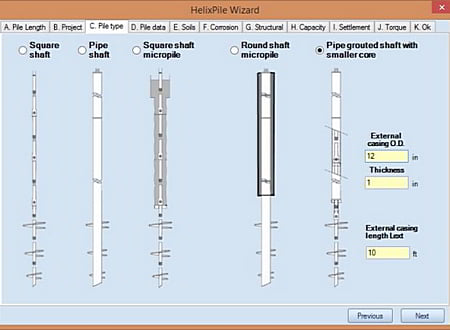 Last Update :
16 September 2014
Downloads :
UserDownloads:

248
HelixPile 2014 is a user friendly, modern and powerful software program for the design of helical piles. HelixPile allows the user to include an unlimited number of stage conditions and soil profiles. HelixPile incorporates the latest recommendations and reports the controlling design design conditions. Helical piles analyzed with HelixPile include many of the latest recommendations that allow multiple failure modes to be investigated.
HelixPile investigates all types of axial failure modes both in tension and in compression. Reports can be exported in PDF and word. Helix pile supports a wide range of manufactures including RamJack and Magnum piering. HelixPile allows you to estimate the settlement response of a helical pile tested in axial compression.
Similar Software
PileAXL
Version:2014 · Innovative Geotechnics
Behaviour Of Single Piles Under Axial Loading
PileAXL is a program that analyzes the behaviour of single piles under axial loading applied at the pile head for both onshore and offshore engineering problems.
DeepXcav
Version:2015 · Deep Excavation LLC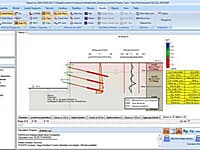 Design of Embedded Earth Retaining Walls
DeepXcav is a software program for the design of embedded earth retaining walls with limit-equilibrium and advanced non linear elastoplastic analysis methods. DeepXcav offers a one-stop complete geotechnical and structural solution for deep excavation.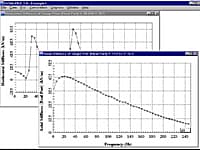 Analysis of Pile Foundations Under Dynamic Loading
Program DynaPile was developed to compute the dynamic stiffness of single piles or pile groups.
LPILE
Version:2015 · Ensoft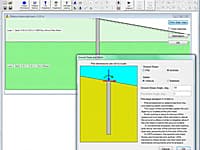 Analysis of Piles and Drilled Shafts Under Lateral Loads
LPILE is a special-purpose program based on rational procedures for analyzing a pile under lateral loading using the p-y method.
PyPile
Version:0.2.2 · Yong Technology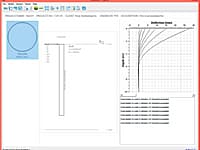 PyPile is a free lateral pile analysis software program based on p-y curves. Pile deflection, bending moment and shear force will be analyzed with different load cases.
Comments & Reviews
About HelixPile
No comments yet. Be the first to comment.
Submit a review using your Facebook ID