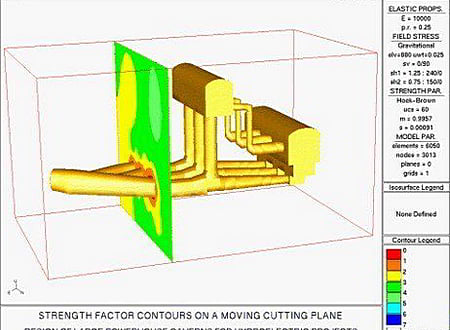 Last Update :
29 March 2010
Downloads :
UserDownloads:

273
Examine3D is an engineering analysis program for underground excavations in rock. Examine3D was developed mainly for stress analysis, although its data visualization tools can be applied to a wide range of three-dimensional mining and civil engineering data. For example, Examine3D has been used to visualize microseismic datasets such as seismic velocity, source parameters, and event density.
Examine3D consists of three program modules: Model generates the geometry and boundary element discretization for underground openings, Compute performs the computation of stresses and displacements, using the direct boundary element method and Interpret, with 3D animation capability, visualizes the analysis results. Each of the three modules can be run independently. For example, the input data for Compute can be generated using Model or some other CAD based program. Similarly, Interpret accepts data from Compute or from some other source. Both Model and Interpret are fully interactive and menu-driven programs.
Similar Software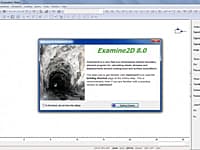 2D Stress Analysis for Underground Excavations
Examine2D is a 2-dimensional plane strain indirect boundary element program for the elastic stress analysis of underground excavations.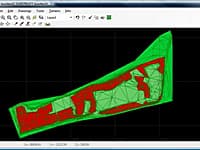 Create, Edit and Visualize in 3d Space Digital Terrain Models
In FastTerrain you are able to create, edit and visualize in 3D space digital terrain models.
NovoSPT
Version:2.76 · Novo Tech Software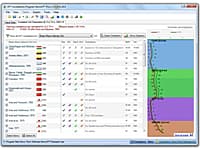 Standard Penetration Test Correlations
NovoSPT is a unique geotechnical software designed for correlating SPT blow counts (N) to various soil properties using 300 correlations.
Settlement and Consolidation Analysis
Settle3D is a 3-dimensional program for the analysis of vertical consolidation and settlement under foundations, embankments and surface loads.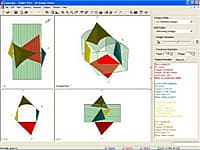 Underground Wedge Stability Analysis
Unwedge is a 3D stability analysis and visualization program for underground excavations in rock containing intersecting structural discontinuities.
Comments & Reviews
About Examine3D
No comments yet. Be the first to comment.
Submit a review using your Facebook ID