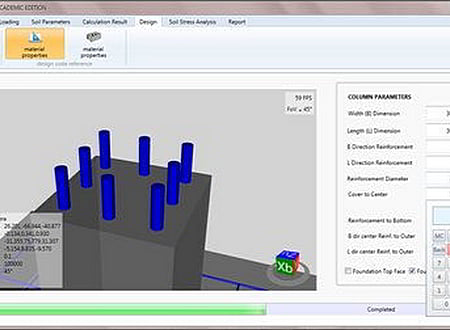 DOWNLOADS :
UserDownloads:

1042
Program Description
GEO Spread will enable you to design and analyse spread footing easily, accurately, and comprehensively.
GEO Spread features are :
Easy to use yet advanced, 3D viewport let you clearly understand your foundation, the foundation-induced soil stress, the ultimate bearing capacity of the soil, as well as soil stress propagation.
High precision calculation General Bearing Capacity Engine, let you get the most accurate result of foundation
Design efficiently : by knowing the design chart between F. S. and foundation dimensions, soil stress as well as ultimate bearing capacity, you may decide the most cost effective size for your foundation easily.
Design and analyse the foundation for various loading : axial gravity-direction loading with no eccentricity , axial loading with one as well as two way eccentricity.
Design your foundation considering various aspects such as : earthquake, settlement, and soil compressibility.
3-Dimensional soil stress distribution (due to foundation loading) analysis - let you know the soil stress (in vertical and both lateral directions, as well as shear) induced by foundation loading. GEO. Spread also let you export the calculation result to Excel, Image, or Video.
Input and process your CPT log data - get other related soil parameters.
Automate your Structural Design of the spread footing (which comply to ACI 318-11)
Generate PDF design report for spread footing, you can save it as PDF or send it attached to your email; and add map which will increase the usability of your report.
Multi-language availability : GEO. Spread will be available in many languages (English, Chinese, Indonesian, and many more).
* GEO.Spread download link provides trial version of the software.
Similar Software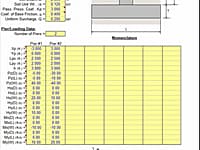 Rectangular Spread Footing Analysis
FOOTINGS is a spreadsheet program written in MS-Excel for the purpose of analysis of rigid rectangular spread footings with up to 8 total piers, and for either uniaxial or biaxial resultant eccentricities.
SAFE
Version:16 · Computers and Structures Inc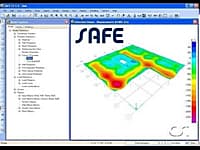 Design Of Slabs, Mats and Footings
SAFE is the ultimate tool for designing concrete floor and foundation systems. From framing layout all the way through to detail drawing production, SAFE integrates every aspect of the engineering design process in one easy and intuitive environment.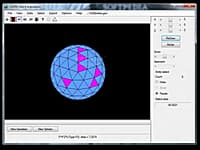 Design application for generating geodesic and spherical 3D
CADRE Geo is a design utility for generating a wide variety of geodesic and spherical 3D (wire frame and surface models) for CAD or finite element analysis applications or for generating detail design data for the members that make up the structure.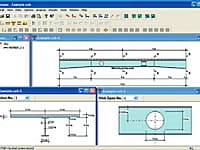 Analyse and Design Studded Composite and Non-Composite Steel Beams
Compos is a unique composite beam design software program to analyse and design studded composite and non-composite steel beams.
spMats
Version:8.50 · StructurePoint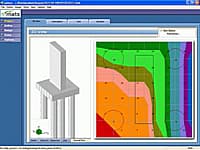 Design And Investigation of Concrete Foundations, Mats, Combined Footings, Pile Caps, Slabs On Grade
spMats is highly efficient and widely used for analysis, design and investigation of commercial building foundations and industrial mats and slabs on grade.
Comments & Reviews
Submit a review about GEO.Spread software with your social media profile