SOFTWARE :
Advance Concrete
DOWNLOADS :
UserDownloads:

2816
Advance Concrete
Description
Advance Concrete is specifically designed for engineers and structural draftsmen looking for a complete and easy to use software completely integrated into AutoCAD.
Perfectly integrated into AutoCAD®, Advance Concrete significantly accelerates the initial design phase of buildings by offering detailers and engineers a library of drag and drop structural elements (slabs, beams, columns, walls, foundations), openings (doors, windows, depressions, openings, niches), bars (straight bars, point bars, frames, pin bars, stirrups), materials and standard sections.
Once the model is complete, Advance Concrete generates all construction drawings using a large selection of view production tools, dimensions, locations, symbols and automatic layout functions.
* Advance Concrete download link provides trial version of the software.
Similar Software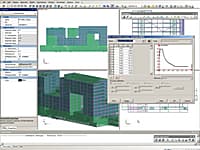 Analysis and Design of Reinforced Concrete & Steel Structures
Advance Design is a complete integrated analysis / design software dedicated to engineers.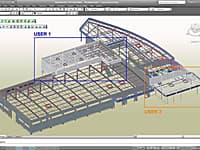 3D Modelling Software for Steel Detailing
Advance Steel is specifically designed for structural engineers and steel detailers who require professional and easy-to-use BIM structural steel detailing software that automates the production of drawings, BOMs and NC files.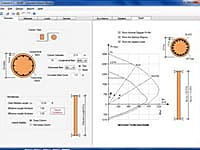 Design of Concrete members per the latest IBC, ACI 318 specifications
ASDIP Concrete is a suite of modules specifically dedicated to the design of concrete members such as beams, columns and walls, based on the latest ACI 318 specifications.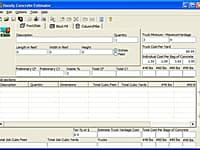 Quick and easy way to estimate bags of concrete needed for the home job with handy concrete estimator.
Calculations Of Beams And Reinforced Concrete Slab
This application can be used to make quick parameters calculations of beams and reinforced concrete slab not only in the office but also at the construction site.
spBeam
Version:5.0 · StructurePoint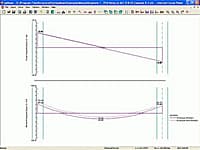 Analysis, Design, And Investigation Of Reinforced Concrete Beams
spBeam (formerly pcaBeam) is highly efficient and widely used for analysis, design, and investigation of beams and one-way slabs in reinforced concrete floor systems.
Comments & Reviews
About Advance Concrete
Submit a review using your Facebook ID