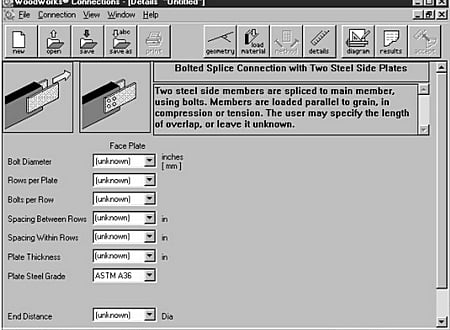 Last Update :
3 November 2015
Downloads :
UserDownloads:

185
WoodWorks consists of three modules packaged in a cost-saving Design Office suite.
Sizer Software: Size beams, joists, columns and wall studs, one at a time or in a system, under various load conditions.
Shearwalls: Automatically generates seismic and / or wind loads following either ASCE7-05 or UBC 97, distributes them to shearlines based on flexible and rigid diaphragm analysis, and designs wood perforated (no hold-downs at openings) or segmented shearwalls to resist them.
Connections: Design new connections using bolts, nails or shear plates, or check the capacity of existing connections.
To demo the software, please use "DEMO" as the keycode. The demonstration versions are fully functional, except that you cannot print or save files, you are restricted in the materials you can use.
Similar Software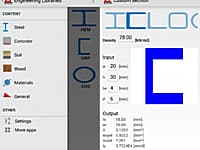 Civil / Structural Engineering
Civil / Structural engineering app that bundles information for the construction industry.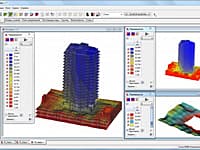 An Integrated System For Finite Element Structural Analysis
SCAD for Windows is a new-generation system developed by engineers for use of engineers and implemented by a team of experienced programmers.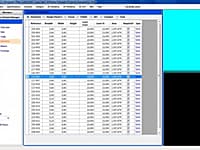 AEC 3D Rebar, is the same functionality as that of a structural engineer, a draftsman, a detailer and an estimating engineer working all together from concept to completion of design, detailing and drawing.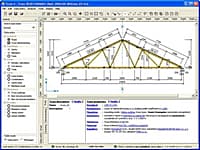 Software suite TRUSS4 is designed for analysis of timber truss structures connected with punched metal plate fasteners.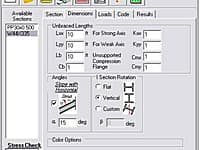 Analysis of steel beams subjected to combined bending and axial loading
Steel-Beam is a user-friendly robust program that allows the combined stress evaluation of steel beams and steel columns under combined axial and flexural loads.
Comments & Reviews
About WoodWorks
No comments yet. Be the first to comment.
Submit a review using your Facebook ID