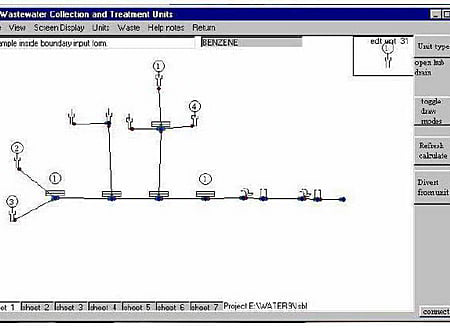 Last Update :
29 June 2006
Downloads :
UserDownloads:

421
WATER9, the wastewater treatment model, is a Windows based computer program and consists of analytical expressions for estimating air emissions of individual waste constituents in wastewater collection, storage, treatment, and disposal facilities; a database listing many of the organic compounds; and procedures for obtaining reports of constituent fates, including air emissions and treatment effectiveness.
WATER9 is a significant upgrade of features previously obtained in the computer programs WATER8, Chem9, and Chemdat8. WATER9 contains a set of model units that can be used together in a project to provide a model for an entire facility. WATER9 is able to evaluate a full facility that contains multiple wastewater inlet streams, multiple collection systems, and complex treatment configurations. WATER9 provides separate emission estimates for each individual compound that is identified as a constituent of the wastes. The emission estimates are based upon the properties of the compound and its concentration in the wastes. To obtain these emission estimates, the user must identify the compounds of interest and provide their concentrations in the wastes. The identification of compounds can be made by selecting them from the database that accompanies the program or by entering new information describing the properties of a compound not contained in the database.
WATER9 has the ability to use site-specific compound property information, and the ability to estimate missing compound property values. Estimates of the total air emissions from the wastes are obtained by summing the estimates for the individual compounds.
Similar Software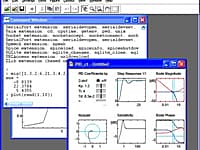 Simulation and scientific visualisation
Ground-breaking software for simulation and scientific visualisation. Through innovative use of interactive graphics, Sysquake reveals insights into complex mathematical systems.
RISA-2D
Version:13 · RISA Technologies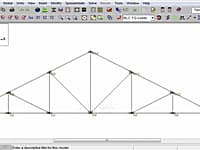 Two-Dimensional Analysis and Design
RISAConnection allows you to quickly build steel connections using a quick connection dialog box with pictures and descriptions.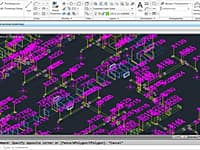 Point Placement and Construction Layout
Point Layout construction layout software helps contractors and subcontractors bring model accuracy to the field.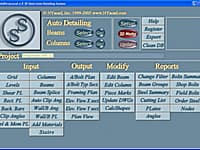 3D Steel Auto Detailing System
A program moderate and affordable for small companies and even freelance steel detailers
SWAN
Version:41.01 · The SWAN team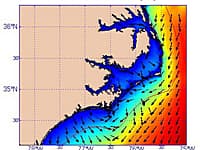 SWAN is a third-generation wave model that computes random, short-crested wind-generated waves in coastal regions and inland waters.
Comments & Reviews
About WATER9
No comments yet. Be the first to comment.
Submit a review using your Facebook ID