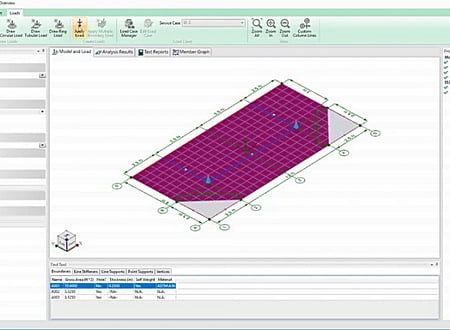 Last Update :
29 October 2015
Downloads :
UserDownloads:

292
Wall, slab or plate bending analysis and design. With a program dedicated to these tasks, your job is made easier. Integrates with IES VisualAnalysis.
Concrete slab analysis and design
Improved! "Metal" plate bending (with any material)
Complex geometries, irregular, holes, rounded, etc.
Multiple plate thicknesses or solid properties
Holes in plate
Stiffeners or beams
New! Elastic spring supports along a line
Unlimited model size
New! Customizable 'architectural' grid lines
Automated FEA meshing
Flexible edge and point supports
Sophisticated thick-plate finite element formulation
Import & Export DXF files
Export FEA model to VisualAnalysis for more advanced work
Similar Software
spMats
Version:8.0 · StructurePoint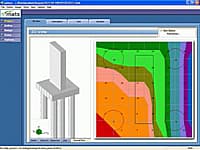 Design And Investigation of Concrete Foundations, Mats, Combined Footings, Pile Caps, Slabs On Grade
spMats is highly efficient and widely used for analysis, design and investigation of commercial building foundations and industrial mats and slabs on grade.
spSlab
Version:3.60 · StructurePoint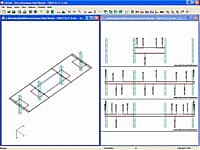 Analysis, Design and Investigation of Reinforced Concrete Floor Systems
spSlab (formerly pcaSlab/ADOSS) is highly efficient and widely used for analysis, design and investigation of reinforced concrete floor systems.
Calculations Of Beams And Reinforced Concrete Slab
This application can be used to make quick parameters calculations of beams and reinforced concrete slab not only in the office but also at the construction site.
Analysis of shear wall systems
Analysis of shear wall systems: rigid, semi-rigid, and flexible diaphragms.
RISABase
Version:2.1 · RISA Technologies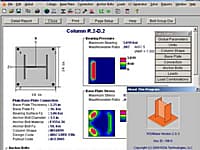 Base Plate and Anchor Bolt Design
RISABase is a handy application that is designed to help structural engineers to analyze the behavior of complex base plate and anchor bolt models.
Comments & Reviews
About VisualPlate
No comments yet. Be the first to comment.
Submit a review using your Facebook ID