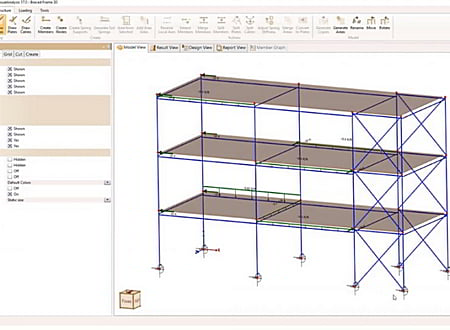 Last Update :
7 January 2016
Downloads :
UserDownloads:

823
VisualAnalysis
Description
IES VisualAnalysis is an easy to learn software for general-purpose frame and finite-element analysis.
Frames, Trusses, Grids, Beams, Tanks
Beam or Truss Members, Plate/Shell Elements
Elastic Spring Supports
Auto-meshed Areas (for easy wall or slab modeling)
Tension-only/Compression-only members or spring-supports
Cartesian, Polar, Cylindrical or Spherical Coordinates
No built-in size limit (20, 000+ nodes are practical)
Typical Manufactured Shapes: Steel, Wood, Aluminum, Cold-formed
Parametric, Custom or Shapes imported from ShapeBuilder
Just about any Material, Libraries included, Customizable!
New: CAD-style selection box
New: Generate linear copies
Simple, Rigid, Semi-Rigid Connections
Catenary Cable Elements
Similar Software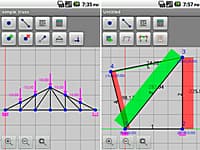 Linear Static Analysis Of Plane Trusses
AndTruss2D is a useful application for linear static analysis of plane trusses with the Finite Element Method.
Analyze Planar Frames, Trusses, and Multi Span Beams
SmartFrame 2D is easy and quick way to model and analyze planar frames, trusses, and multi span beams based on the finite element method.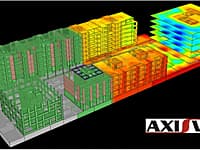 Structural Analysis and Design
Civil engineers use AxisVM for the analysis of structures with confidence that their final engineering product will meet the most up-to-date engineering analysis and design requirements.
Finite Element Analysis package for 2D and 3D constructions
Very powerful Finite Element Analysis package for 2D and 3D constructions (frames and trusses).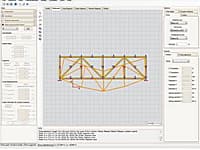 2D Truss Analysis is a powerfull application which uses optimized finite elements (bar elements) in order to perform static analysis of trusses.
Comments & Reviews
About VisualAnalysis
No comments yet. Be the first to comment.
Submit a review using your Facebook ID