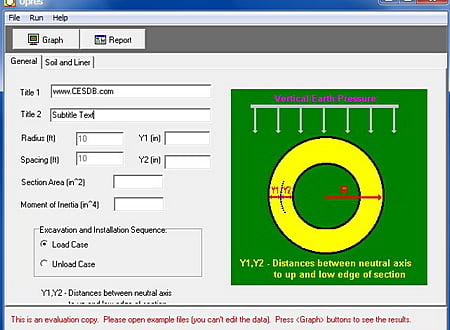 Last Update :
4 February 2013
Downloads :
UserDownloads:

295
Upres is for designing tunnels and pipe lining using Dr. H. Einstein's method ("Improved Design of Tunnel Supports, " prepared for the U. S. Department of Transportation, 1980). Tunnel can calculate the stress redistribution in soil, the moment, the thrust, and the deflection in pipe or tunnel. Full slip (friction between soil and structure) or no slip conditions are considered. Moment and thrust diagrams can be viewed and printed.
Upres is suitable for most elastic closed form models such as pipe and circular tunnel lines buried underground. The structural materials can be concrete, wood, shotcrete, brick, and steel. The structure can be built by segment panels, an I-beam and lagging system, or a continuous circular system. Even though the program is an elastic solution, the results match very well with a solution of Finite Element Analysis, which requires complicated inputs and calculations.
Similar Software
Support Estimation Using Ground Reaction Curves
RocSupport is a fast and easy to use program for estimating the deformation of circular tunnels in weak rock and visualizing the tunnel interaction with various support systems.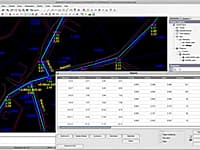 The WaterNET-CAD is software product that can be used in order to create, edit and analyze any kind of sewer, water distribution, storm or vacuum sewer network facility.
HEADS Pro
Version:18.0 · Techsoft Engineering Services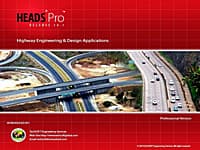 Highway Engineering and Design Application
The simplestand versatile software for highway engineering and design with special features for low cost rural roads and hill roads, tunnels.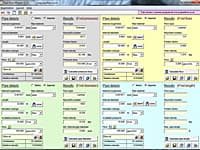 Flow & Pressure Calcs on single pipes
Pipe Flow Wizard is able to perform four different flow and pressure drop calculations on a single pipe depending on the known information.
HCALC
Version:1.1 · Tahoe Design Software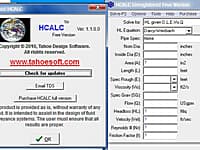 Pipe Flow Calculator and Unit Converter
HCALC solves for head loss, diameter, flow, pipe area, velocity, Reynolds number and friction factor using the Darcy-Weisbach, Hazen-Williams or Manning's equations.
Comments & Reviews
About Upres
No comments yet. Be the first to comment.
Submit a review using your Facebook ID