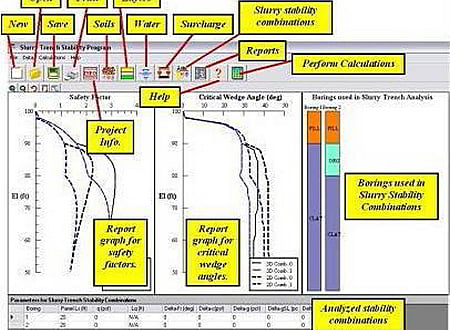 Last Update :
28 June 2014
Downloads :
UserDownloads:

308
TRENCH  is a user friendly, affordable, and versatile software program that evaluates the stability of slurry supported trenches and panels for 2D and 3D analyses. With TRENCH analyze in a few minutes what would take hours to do by hand.
Trench offers a number of user friendly features that simplify the evaluation of safety factors of slurry supported trenches and panels.
2D and 3D wedge stability computations of slurry filled trenches and panels.
Active pressure or wedge search methods available for 2D analysis.
Define multiple soil profiles for comparison.
Custom surcharge patterns to simulate crane loadings.
Easily perform parametric studies varying any combination of soil strength, groundwater, slurry density etc.
Comprehensive user friendly output and input reports.
Fast reliable computations.
Safety factors are calculated and reported from the top to the bottom of the trench
Similar Software
DeepXcav
Version:2015 · Deep Excavation LLC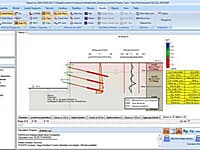 Design of Embedded Earth Retaining Walls
DeepXcav is a software program for the design of embedded earth retaining walls with limit-equilibrium and advanced non linear elastoplastic analysis methods. DeepXcav offers a one-stop complete geotechnical and structural solution for deep excavation.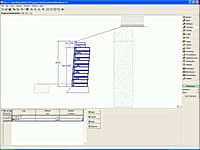 The program Redi Rock wall is used to design and check a retaining walls made from blocks produced by Redi-Rock, Inc (USA).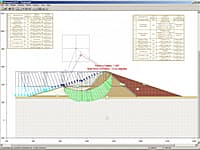 Analyze the Stability of Complex Slopes
UTexas4 is a computer software application for computing the stability of earth and earth-rock slopes and embankments.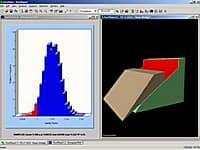 Planar Sliding Stability Analysis for Rock Slopes
RocPlane is an interactive software tool for performing planar rock slope stability analysis and support design.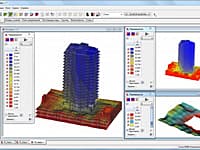 An Integrated System For Finite Element Structural Analysis
SCAD for Windows is a new-generation system developed by engineers for use of engineers and implemented by a team of experienced programmers.
Comments & Reviews
About Trench
No comments yet. Be the first to comment.
Submit a review using your Facebook ID