ReActiv
Version:1.7.5 · Downloads:220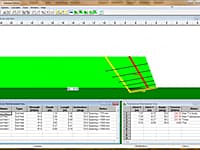 Designing Reinforced Slopes Using Reinforced Soil or Soil Nails
ReActiv is an interactive computer program for designing reinforced slopes in a wide variety of soil types, using reinforced soil or soil nails.
ReWaRD
Version:2.7.5 · Downloads:256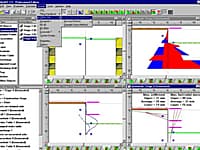 Embedded Retaining Wall Design
Designed by engineers for engineers, ReWaRD draws upon the technical expertise of Geocentrix to produce the most powerful and user friendly set of tools for retaining wall design.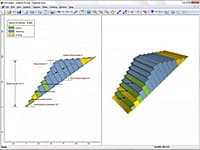 RocTopple is an interactive software tool for performing toppling analysis and support design of rock slopes.
Swedge
Version:6.0 · Downloads:260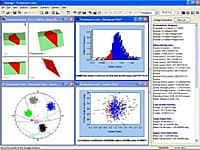 3D Surface Wedge Analysis for Slopes
Swedge is a quick, interactive and simple to use analysis tool for evaluating the geometry and stability of surface wedges in rock slopes.
Trench
Version:2012 · Downloads:308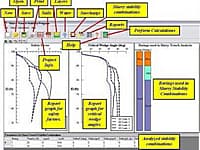 Evaluate the stability of bentonite slurry trenches and panels
Trench is a user friendly, affordable, and versatile software program that evaluates the stability of slurry supported trenches and panels for 2D and 3D analyses.
Unwedge
Version:4.0 · Downloads:279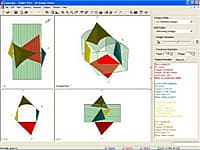 Underground Wedge Stability Analysis
Unwedge is a 3D stability analysis and visualization program for underground excavations in rock containing intersecting structural discontinuities.
You are on page 1 of 1
First Page