CESDb
> Software > Water Level
Enter Soil Boring Log Data Using iPad
Enter soil boring log data right on your iPad using BorinGS. BorinGS for your iPad combines the ease you enjoy using the desktop version with the portability of your iPad.
With the aid of this program the displacements and the force distribution of a sheet pile wall construction can be calculated.
Seer3D
Version:2.09 · Downloads:249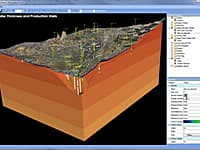 Visualization of Field Measurement Data and Groundwater Model Results
Seer3D is an application for the visualization of field measurement data and the groundwater model results. It includes powerful tools for displaying vector and raster maps, presenting wells, boreholes, lithological, and geophysical data.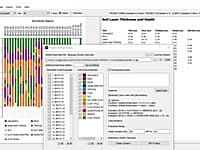 Analyze Gint Geotechnical Borehole Logs
SoilStats provides an intuitive way to analyze gINT geotechnical borehole logs.
UGTANK
Version:1.0 · Downloads:382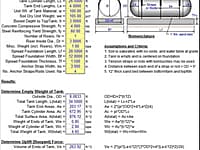 Underground Storage Tank Anchorage Design
UGTANK. xls workbook is for the analysis and design of anchorage for underground storage tanks, obviously addressing the concerns of buoyancy.
VisLog
Version:3.1 · Downloads:350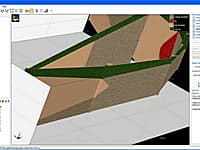 Using VisLog, the user will be able to enter borehole information including the stratigraphy, coordinates, ground water level, etc.
You are on page 1 of 1
First Page