CESDb
> Software > Water Distribution
DisNet
Version:2.0 · Downloads:233
Water Supply Distribution Network Modeling and Management
The versatile software for site design, water distribution system, drainage, stream hydrology in infrastructure development projects.
EPANET
Version:2.00.12 · Downloads:326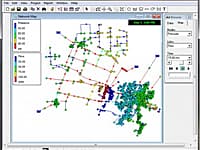 Model Water Distribution Piping Systems
EPANET is software that models water distribution piping systems. EPANET is public domain software that may be freely copied and distributed.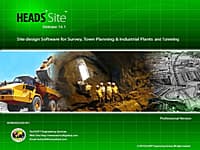 Design For Survey, Town Planning & Industrial Plants And Tunneling
The largest and versatile software for survey, dtm, contouring, site development for township, tunnel, airport, irrigation, water supply projects.
KYPipe
Version:2014 · Downloads:826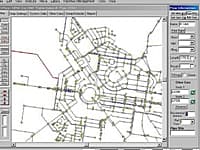 Develop Fluid Distribution System Models
Pipe is KYPipe GUI allows users to develop pipe system models with just a few intuitive steps.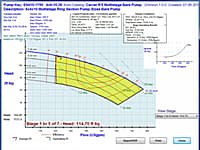 Advanced Pump Selection and Catalog Production
PumpBase is a sophisticated software application that finds the best pumps for your liquid conveyance design whether its a water distribution system or a chemical delivery system.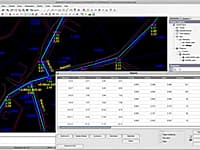 The WaterNET-CAD is software product that can be used in order to create, edit and analyze any kind of sewer, water distribution, storm or vacuum sewer network facility.
You are on page 1 of 1
First Page