CESDb
> Software > Warping
Finite Element Analysis package for 2D and 3D constructions
Very powerful Finite Element Analysis package for 2D and 3D constructions (frames and trusses).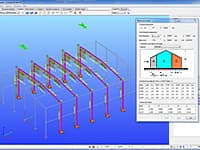 Structural Analysis For Constructions Of Steel
ConSteel provides a structural analysis software for the design office mainly involved in constructions of steel and composite structures.
LTBeam
Version:1.0.11 · Downloads:10734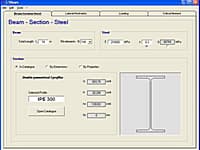 Lateral Torsional Buckling of Beams
LTBeam is a software which deals with the elastic Lateral Torsional Buckling of Beams under bending action about their major axis.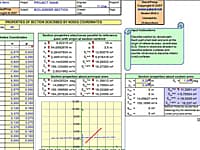 Cross-Sectional Properties Of Structural Members
Calculates structural properties of general cross-section. Also calculates torsional properties of thin-walled section including shear center and warping moment of inertia.
You are on page 1 of 1
First Page