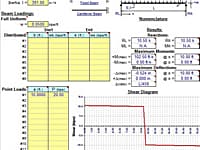 Single-Span & Continuous-Span Beam Analysis
BEAMANAL is a MS-Excel spreadsheet workbook for the analysis of single-span beams (simple, propped, fixed, or cantilever) and continuous beams of up to 5 spans.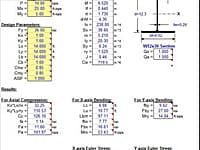 Beam-Column Design per Aisc 9th Edition ASD Manual
Beam-Column design, focusing on flexural & axial stresses, including built-up sections not classified as plate girders (per AISC 9th Edition ASD Manual)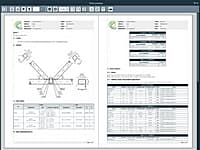 Verify the connection joints of hollow structural sections
The program can verify the connection joints of hollow structural sections, circular, square and rectangular.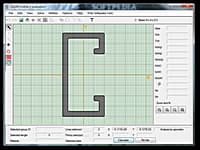 Design and analysis of custom cross section profiles
CADRE Profiler is used to design section profiles and determine their geometric properties for custom beam cross sections which can be composed of different materials
FRAME
Version:1.1 · Downloads:232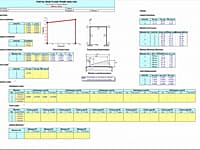 Portal and Gable Rigid Plane Frame Analysis
FRAME is a spreadsheet program written in MS-Excel for the purpose of plane frame analysis of portal and gable rigid plane frames subjected to various types of loading.
You are on page 1 of 1
First Page