CESDb
> Software > Torsional Buckling
Finite Element Analysis package for 2D and 3D constructions
Very powerful Finite Element Analysis package for 2D and 3D constructions (frames and trusses).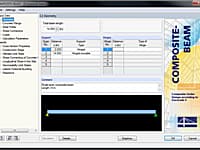 Design of Composite Beams According to ENV 1994-1-1:1992
The COMPOSITE-BEAM program performs design of composite beams according to ENV 1994‑1‑1:1992‑10.
CRANEWAY
Version:8-06-3030 · Downloads:17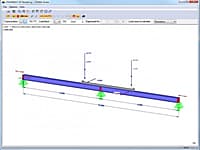 Design of Crane Runway Girders
The stand‑alone program CRANEWAY provides effective analysis and design of craneway girders.
LTBeam
Version:1.0.11 · Downloads:10734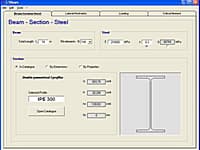 Lateral Torsional Buckling of Beams
LTBeam is a software which deals with the elastic Lateral Torsional Buckling of Beams under bending action about their major axis.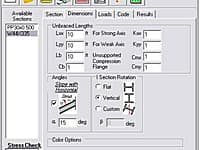 Analysis of steel beams subjected to combined bending and axial loading
Steel-Beam is a user-friendly robust program that allows the combined stress evaluation of steel beams and steel columns under combined axial and flexural loads.
You are on page 1 of 1
First Page