CESDb
> Software > Topographic
DisNet
Version:2.0 · Downloads:233
Water Supply Distribution Network Modeling and Management
The versatile software for site design, water distribution system, drainage, stream hydrology in infrastructure development projects.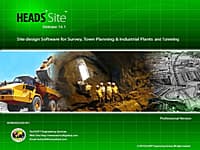 Design For Survey, Town Planning & Industrial Plants And Tunneling
The largest and versatile software for survey, dtm, contouring, site development for township, tunnel, airport, irrigation, water supply projects.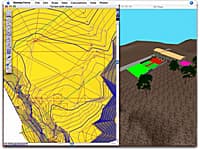 Surveys, Land Modeling, Landscape
Nonio C is a program for modeling large topographic and cartographic surveys using triangles, contour lines, slope charts, color shading, sections, and three-dimensional views.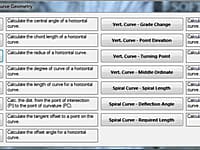 Performs civil engineering calculations for traffic/road geometry, surveying/earthwork, pavement, concrete floors and unit conversions.
You are on page 1 of 1
First Page