CESDb
> Software > Terzaghi
Heave
Version:8 · Downloads:252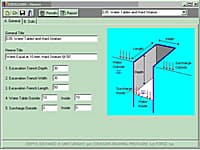 Determining The Stability of a Vertical Cut (Excavation) in Soft Soil
Heave determines the stability of a vertical cut excavation in soft soils. Multiple layers, different water tables, and surcharge loads are taken into account.
Peysanj
Version:4.20 · Downloads:83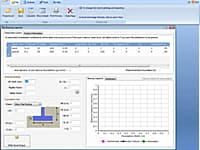 Peysanj is a series of geotechnical engineering modules such as bearing capacity and settlement, pressure-meter test, plate loading test, soil liquefaction analysis, etc bundled as single software.
ReWaRD
Version:2.7.5 · Downloads:256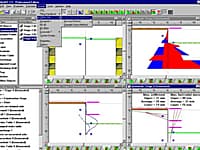 Embedded Retaining Wall Design
Designed by engineers for engineers, ReWaRD draws upon the technical expertise of Geocentrix to produce the most powerful and user friendly set of tools for retaining wall design.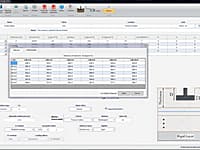 Bearing Capacity of Shallow Foundations
SO-Foundation calculates bearing capacity of shallow foundations considering both shear failure and settlement.
You are on page 1 of 1
First Page