CESDb
> Software > Stiffness Matrix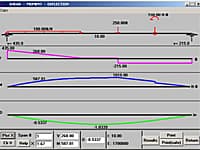 Continuous beam analysis program
An easy to use continuous beam analysis program for the Microsoft Windows platform.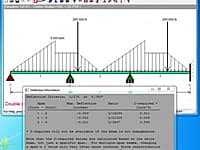 C-beam is a continuous beam software package that allows the user to solve statically indeterminate structures.
FRAME
Version:1.1 · Downloads:231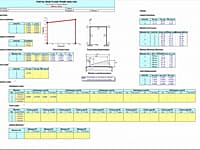 Portal and Gable Rigid Plane Frame Analysis
FRAME is a spreadsheet program written in MS-Excel for the purpose of plane frame analysis of portal and gable rigid plane frames subjected to various types of loading.
LPILE
Version:2015 · Downloads:255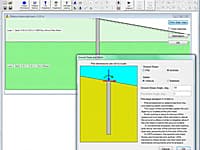 Analysis of Piles and Drilled Shafts Under Lateral Loads
LPILE is a special-purpose program based on rational procedures for analyzing a pile under lateral loading using the p-y method.
RspBr2
Version:3.0 · Downloads:246
Plane Frame Structural Analysis For Bridge Engineers
RspBr2 is a plane frame structural analysis program to aid bridge engineers in design and checking beam bridges.
You are on page 1 of 1
First Page