CESDb
> Software > Steel Sections
ASDIP
Version:4.1.3 · Downloads:219
Our 13-module structural suite with a broad range of design solutions required by the structural engineers of today, including concrete, steel, and masonry.
Structural Cross Sections (concrete, steel, composite etc.)
Cross Section Analysis and Design can handle structural cross sections that are built up of one or more geometric entities and can be drawn directly using the versatile featured user interface.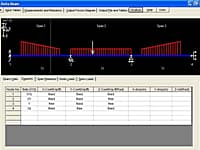 Continuous Beam Structural Analysis
Delta Beam is a continuous beam structural analysis software. It includes a full complement of features that makes it suitable for any job from a small beam to very complex beam structures.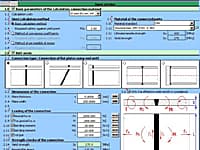 Design and strength control of statically loaded welded connections
MITCalc Welded Connections is intended for the geometrical design and strength control of statically loaded welded connections of machine structures manufactured from carbon steels.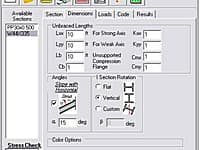 Analysis of steel beams subjected to combined bending and axial loading
Steel-Beam is a user-friendly robust program that allows the combined stress evaluation of steel beams and steel columns under combined axial and flexural loads.
STRAP
Version:2015 · Downloads:288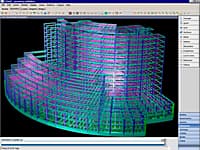 Structural Analysis System for Structural Engineering
STRAP ia a Windows based suite of finite element static and dynamic analysis programs for buildings, bridges and other structures.
You are on page 1 of 1
First Page