CESDb
> Software > Steel Highway Bridge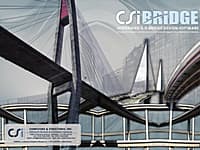 3D Bridge Analysis, Design and Rating
CSiBridge design allows for quick and easy design and retrofitting of steel and concrete bridges.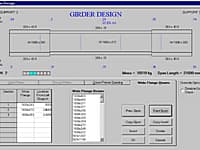 Continuous steel bridge analysis and design
STLBRIDGE is a continuous steel bridge analysis and design software package for use in the design of steel bridges conforming to AASHTO Standard Specifications for Highway Bridges or AASHTO Load and Resistance Factor Design Specifications.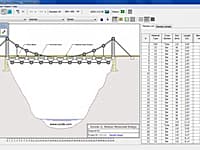 WPBD Bridge Design Contest 2015
Bridge Design Contest is a nationwide Internet-based competition intended to promote math, science, and technology education in US. West Point Bridge Designer provides you with the tools to model, test, and optimize a steel highway bridge.
WPBD Bridge Design Contest 2007
The West Point Bridge Designer 2007 will introduce you to engineering through an authentic, hands-on design experience.
This page list the previous versions of West Point Bridge Designer which are now considered to be obsolete, is no longer supported, and cannot be used to enter the West Point Bridge Design Contest.
You are on page 1 of 1
First Page