CESDb
> Software > Steel Connections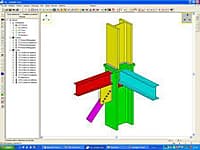 Steel Connections Design and Check
C. S. E. , Connection Study Environment, is a Windows software program completely devoted to the design, study and check of steel structures joints.   The C. S. E.
csJoint
Version:8.0 · Downloads:359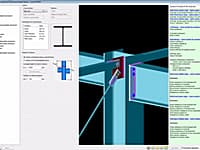 csJoint connection design software can be run as a stand-alone application and proved to be an efficient tool for structural connection design.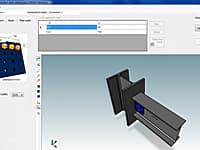 Analysis and design of steel connections
EC PRAXIS 3J is an entirely new software application, for the analysis and design of steel connections according to EC3.
PROKON
Version:2.6.15 · Downloads:308
Structural Analysis and Design Suite
PROKON Structural Analysis and Design is a suite of over forty structural analysis, design and detailing programs.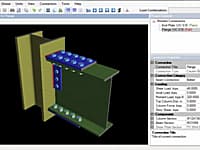 RISAConnection is a useful program designed to assist engineers in finishing steel structures by creating welds and connections between the elements.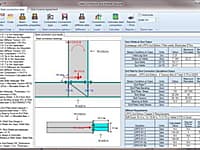 Design And Evaluate Steel Connections
Steel-Connect is a user friendly affordable software steel connection design aid for the typical structural engineer. Typical steel connections can be designed in less time using the autodesign feature or user specified steel connections can be investigated.
You are on page 1 of 1
First Page