CESDb
> Software > Steel Column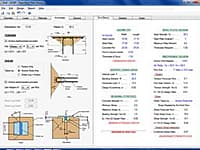 Steel Design per the latest AISC specifications
ASDIP Steel is a suite of modules specifically dedicated to the design of structural steel members, based on the latest AISC specifications (AISC 360), that greatly simplifies the time-consuming calculations in any structural engineering office.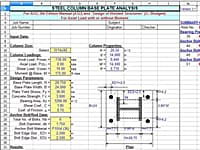 Steel Column Base Plate Analysis per AISC 9th Ed
BASEPLT9 is a spreadsheet program written in MS-Excel for the purpose of analysis of steel column base plates.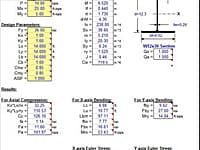 Beam-Column Design per Aisc 9th Edition ASD Manual
Beam-Column design, focusing on flexural & axial stresses, including built-up sections not classified as plate girders (per AISC 9th Edition ASD Manual)
CypeCAD
Version:2015.k · Downloads:1262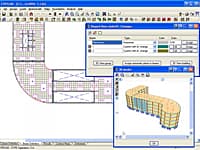 Architecture, Engineering and Construction
CYPECAD was brought about to carry out the analysis and design of reinforced concrete and steel structures, subject to horizontal and vertical forces, for houses, buildings and civil work projects.
sCheck
Version:1.0 · Downloads:260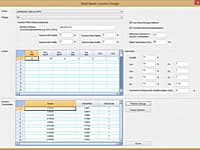 Design and Check Steel Beam/Column
sCheck is a Windows program for structural engineers to design and check steel beam/column compliance according to ANSI/AISC 360-10.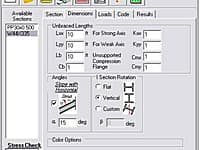 Analysis of steel beams subjected to combined bending and axial loading
Steel-Beam is a user-friendly robust program that allows the combined stress evaluation of steel beams and steel columns under combined axial and flexural loads.
You are on page 1 of 1
First Page