CESDb
> Software > Soil Pressure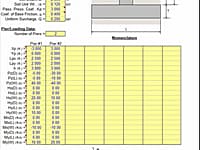 Rectangular Spread Footing Analysis
FOOTINGS is a spreadsheet program written in MS-Excel for the purpose of analysis of rigid rectangular spread footings with up to 8 total piers, and for either uniaxial or biaxial resultant eccentricities.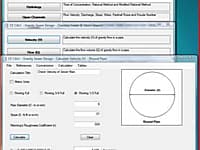 Performs civil engineering calculations for hydrology, open channels, culverts, gravity sewer, transmission lines and unit conversions.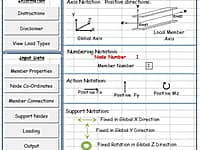 Bending Moments, Axial and Shears Forces in a Plane Frame
A Plane Frame Analysis for bending moments, axial and shears forces in a plane frame structure under point loads, UDL's, linearly varying distributed loads (soil pressures) and moments.
spMats
Version:8.0 · Downloads:229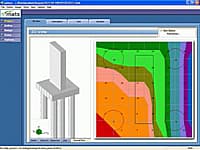 Design And Investigation of Concrete Foundations, Mats, Combined Footings, Pile Caps, Slabs On Grade
spMats is highly efficient and widely used for analysis, design and investigation of commercial building foundations and industrial mats and slabs on grade.
You are on page 1 of 1
First Page