CESDb
> Software > Soil Analysis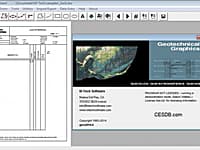 QuickLog, QuickCross/Fence, QuickGIS, QuickSoil
The four modules, QuickLog, QuickCross/Fence, QuickGIS, and QuickSoil are contained in one integrated application called Geotechnical Graphics or GeoGraphics for short.
iNovoLIQ application is designed for soil liquefaction analysis based on Idriss and Boulanger, 2014 methodology.
Analysis, Design and Drawing of Spread Footings and Pedestals
RISAFoot is a compact application that allows you to analyze the behavior of different types of footings under certain loads.
RocData
Version:5.0 · Downloads:277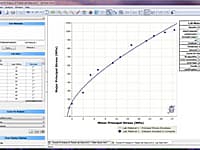 Rock, Soil and Discontinuity Strength Analysis
RocData is a versatile toolkit for the analysis of rock and soil strength data, and the determination of strength envelopes and other physical parameters.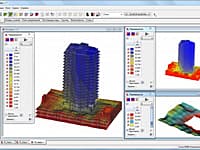 An Integrated System For Finite Element Structural Analysis
SCAD for Windows is a new-generation system developed by engineers for use of engineers and implemented by a team of experienced programmers.
You are on page 1 of 1
First Page