CESDb
> Software > Sheet Pile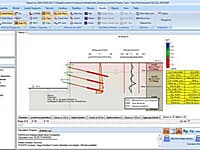 Design of Embedded Earth Retaining Walls
DeepXcav is a software program for the design of embedded earth retaining walls with limit-equilibrium and advanced non linear elastoplastic analysis methods. DeepXcav offers a one-stop complete geotechnical and structural solution for deep excavation.
With the aid of this program the displacements and the force distribution of a sheet pile wall construction can be calculated.
ReWaRD
Version:2.7.5 · Downloads:257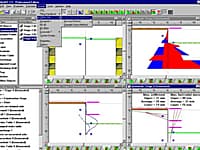 Embedded Retaining Wall Design
Designed by engineers for engineers, ReWaRD draws upon the technical expertise of Geocentrix to produce the most powerful and user friendly set of tools for retaining wall design.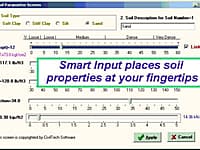 Shoring, EarthPres, Surcharge, and Heave
Shoring Suite is a software package that contains 4 Modules: Shoring, EarthPres, Surcharge, and Heave. These modules are sophisticated design and analysis tools developed by experienced engineers and professors.
You are on page 1 of 1
First Page