CESDb
> Software > Shear Stress
Finite Element Analysis package for 2D and 3D constructions
Very powerful Finite Element Analysis package for 2D and 3D constructions (frames and trusses).
ETABS
Version:2013 · Downloads:1862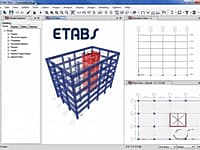 Analysis, Design and Drafting of Building Systems
ETABS is the solution, whether you are designing a simple 2D frame or performing a dynamic analysis of a complex high-rise that utilizes non-linear dampers for inter-story drift control.
GRDSLAB
Version:1.9 · Downloads:547
Concrete Slab on Grade Analysis
GRDSLAB is a spreadsheet program written in MS-Excel for the purpose of analysis of concrete slabs on grade.
UTEXAS
Version:4.0 · Downloads:235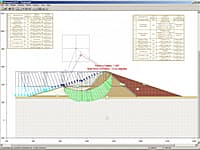 Analyze the Stability of Complex Slopes
UTexas4 is a computer software application for computing the stability of earth and earth-rock slopes and embankments.
You are on page 1 of 1
First Page