CESDb
> Software > Shear Capacity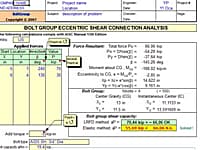 Eccentrically Loaded Bolt Group Shear Capacity
BoltGroup computes shear capacity of an eccentrically loaded bolted connection using LRFD instantaneous center of rotation method.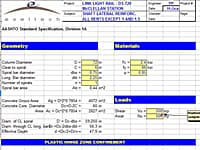 Shear Capacity and Confinement Reinforcement of Columns
Calculates shear capacity and confinement reinforcement of circular and oblong shape reinforced concrete columns.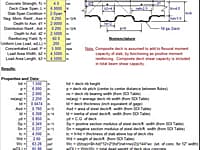 Slab on Metal Deck Analysis & Design
Slab on metal deck analysis and design (both composite and form deck) per SDI and ACI 318-99.
spSlab
Version:3.60 · Downloads:242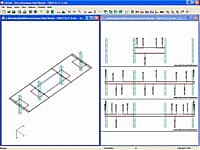 Analysis, Design and Investigation of Reinforced Concrete Floor Systems
spSlab (formerly pcaSlab/ADOSS) is highly efficient and widely used for analysis, design and investigation of reinforced concrete floor systems.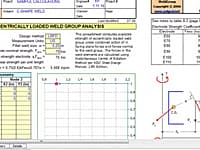 Eccentrically Loaded Weld Group Shear Capacity
Implements AISC LRFD method to calculate capacity of weld group under combined action of eccentrically applied in-plane and normal forces.
You are on page 1 of 1
First Page