CESDb
> Software > Shallow Foundation
Analysis and Design of Reinforced Concrete & Steel Structures
Advance Design is a complete integrated analysis / design software dedicated to engineers.
AllPile
Version:7.19 · Downloads:1696
AllPile is a Windows-based analysis program that handles virtually all types of piles, including steel pipes, H-piles, pre-cast concrete piles, auger-cast piles, drilled shafts, timber piles, jetted piles, tapered piles, piers with bell, micropiles (minipiles), uplift anchors, uplift plate, and shallow foundations.
DynaN
Version:3.0 · Downloads:241
Dynamic Analysis of Shallow and Deep Foundations
DYNAN can be used for the dynamic analysis under transient and random loading in the time domain.
SETOFF
Version:3.0 · Downloads:243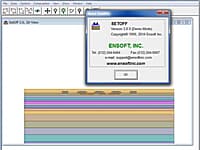 Analysis of Foundation Settlement
SETOFF analyzes foundation settlement of both, shallow and deep foundations, using commonly-accepted procedures.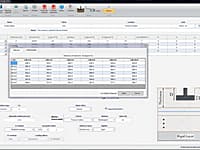 Bearing Capacity of Shallow Foundations
SO-Foundation calculates bearing capacity of shallow foundations considering both shear failure and settlement.
You are on page 1 of 1
First Page