CESDb
> Software > Rendering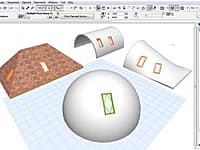 ArchiCAD is an architectural BIM CAD software for Macintosh and Windows developed by the Hungarian company Graphisoft.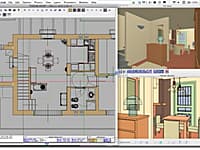 Domus. Cad is a program for architectural 3D design which allows you to face 3D design with the same simplicity as a traditional 2D design.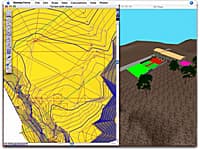 Surveys, Land Modeling, Landscape
Nonio C is a program for modeling large topographic and cartographic surveys using triangles, contour lines, slope charts, color shading, sections, and three-dimensional views.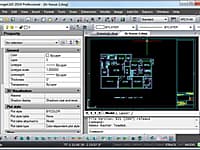 progeCAD is the low-cost CAD alternative which reliably edits DWG files from most versions of AutoCAD. progeCAD also uses toolbars, icons and commands similar to those used in Autodesk AutoCAD and AutoCAD LT.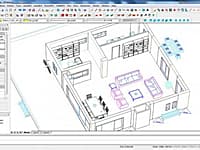 2D & 3D Architectural Design and Modeling
Either in 3D or 2D view, progeCAD Architecture provides you with intelligent and parametric objects libraries to draw your buildings, houses or interiors.
Automated Floor Layout and Optimization for Complete Building Systems
RISAFloor is a powerful application designed to help you create CAD drawings for structural engineers.
You are on page 1 of 1
First Page