CESDb
> Software > Reinforced Concrete Design
Analysis and Design of Reinforced Concrete & Steel Structures
Advance Design is a complete integrated analysis / design software dedicated to engineers.
PROKON
Version:2.6.15 · Downloads:308
Structural Analysis and Design Suite
PROKON Structural Analysis and Design is a suite of over forty structural analysis, design and detailing programs.
SHAPE‑MASSIVE determines section properties of any thick-walled cross‑section and calculates the stresses.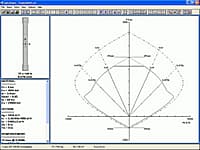 Design and Investigation of Rectangular, Round and Irregular Concrete Columns
spColumn is widely used for design of shear walls, bridge piers as well as typical framing elements in buildings and structures.
You are on page 1 of 1
First Page