CESDb
> Software > Prestressing
MITCalc Bolted Connections is designed for a geometrical design and strength check of a prestressed bolt connection, loaded by static or cyclic loading resp. , acting both in the axis of the bolt and in the plane of the connected parts.
PGSuper
Version:2.8.2 · Downloads:607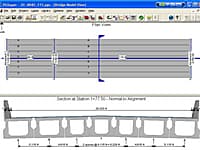 Prestressed Girder SUPERstructure design and analysis
PGSuper is a powerful open source software for design and analysis of precast-prestressed girder bridges.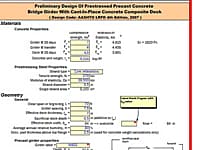 Preliminary Design Of Prestressed Concrete Bridge Girder
This spreadsheet performs preliminary analysis of a precast prestressed bridge girder at the prestress transfer and service stages.
PSLoss
Version:2010.1 · Downloads:124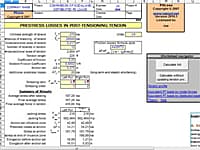 Prestressing Losses in Post-Tensioned Tendon
Calculates elongations and prestress losses due to friction and anchor set of three-dimensional post-tensioned tendon.
RMCalc
Version:2.2.2 · Downloads:244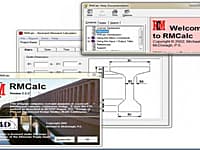 Restraint moments in precast prestressed concrete girder bridges
RMCalc is a Windows-based software program to compute restraint moments in precast prestressed concrete girder bridges constructed with continuous spans.
You are on page 1 of 1
First Page