CESDb
> Software > Prestressed Concrete
Analysis and Design of Reinforced Concrete & Steel Structures
Advance Design is a complete integrated analysis / design software dedicated to engineers.
Brufem
Version:4 · Downloads:492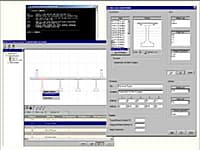 Modeling, Analysis and Load Rating of Highway Bridges
The BRUFEM program is used to perform automated finite element modeling, analysis, and load rating of highway bridges using a complete 3-D model.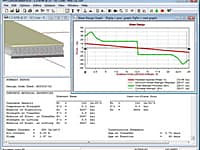 Design Of Precast Concrete Beams
Concise Beam is an easy to use program for the design of precast concrete beams.
PROKON
Version:2.6.15 · Downloads:309
Structural Analysis and Design Suite
PROKON Structural Analysis and Design is a suite of over forty structural analysis, design and detailing programs.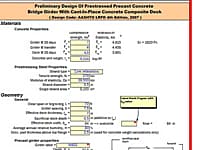 Preliminary Design Of Prestressed Concrete Bridge Girder
This spreadsheet performs preliminary analysis of a precast prestressed bridge girder at the prestress transfer and service stages.
RMCalc
Version:2.2.2 · Downloads:244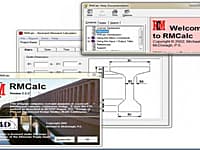 Restraint moments in precast prestressed concrete girder bridges
RMCalc is a Windows-based software program to compute restraint moments in precast prestressed concrete girder bridges constructed with continuous spans.
You are on page 1 of 1
First Page