CESDb
> Software > Plane Frame
Calc4fem
Version:Alpha 07 · Downloads:1792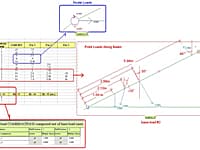 Spreadsheet for plane frames, beams and trusses calculation
Calc4fem is the open source spreadsheet for plane frames, beams and trusses calculation.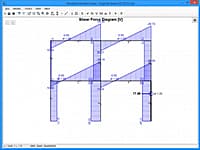 Structural analysis of plane (2D) frames
EngiLab Beam. 2D 2014 is an easy-to-use yet powerful engineering tool for the structural analysis of plane (2D) frames for Windows, using a 3-DOFs (Degrees of Freedom) per node approach.
FRAME
Version:1.1 · Downloads:231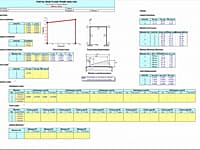 Portal and Gable Rigid Plane Frame Analysis
FRAME is a spreadsheet program written in MS-Excel for the purpose of plane frame analysis of portal and gable rigid plane frames subjected to various types of loading.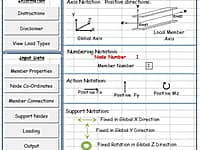 Bending Moments, Axial and Shears Forces in a Plane Frame
A Plane Frame Analysis for bending moments, axial and shears forces in a plane frame structure under point loads, UDL's, linearly varying distributed loads (soil pressures) and moments.
RspBr2
Version:3.0 · Downloads:246
Plane Frame Structural Analysis For Bridge Engineers
RspBr2 is a plane frame structural analysis program to aid bridge engineers in design and checking beam bridges.
You are on page 1 of 1
First Page