CESDb
> Software > Pipe Flow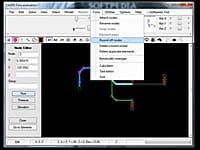 CADRE Flow is developed using the basic principles of finite element method as applied to the hydraulics flow field.
HCALC
Version:1.1 · Downloads:234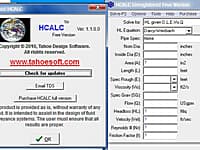 Pipe Flow Calculator and Unit Converter
HCALC solves for head loss, diameter, flow, pipe area, velocity, Reynolds number and friction factor using the Darcy-Weisbach, Hazen-Williams or Manning's equations.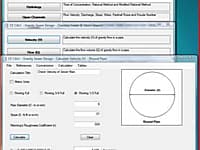 Performs civil engineering calculations for hydrology, open channels, culverts, gravity sewer, transmission lines and unit conversions.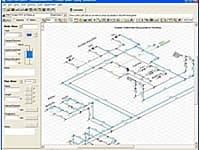 Flows & Pressures in Complex Networks
Pipe Flow Expert is designed to help todays engineers analyze and solve a wide range of problems where the flow and pressure loss throughout a pipe network must be determined.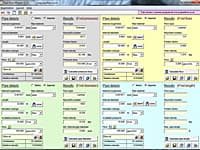 Flow & Pressure Calcs on single pipes
Pipe Flow Wizard is able to perform four different flow and pressure drop calculations on a single pipe depending on the known information.
You are on page 1 of 1
First Page