CESDb
> Software > Pavement Design
GRDSLAB
Version:1.9 · Downloads:547
Concrete Slab on Grade Analysis
GRDSLAB is a spreadsheet program written in MS-Excel for the purpose of analysis of concrete slabs on grade.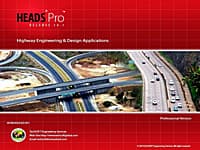 Highway Engineering and Design Application
The simplestand versatile software for highway engineering and design with special features for low cost rural roads and hill roads, tunnels.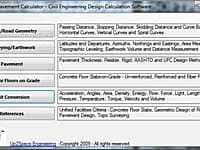 Stand alone software version of the pavement design portion of the CE CALC website.   Runs on the Windows . NET platform.   Performs civil engineering calculations for traffic/road geometry, surveying/earthwork, pavement, concrete floors and unit c
SW-1
Version:1.0.5 · Downloads:240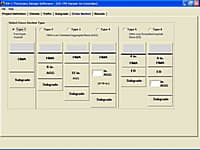 Asphalt Thickness Design for Highways, Airports, Heavy Wheel Loads
An integrated pavement design suite for highways, streets, parking lots, airports, and industrial facilities supporting heavy wheel loads.
You are on page 1 of 1
First Page