CESDb
> Software > P-y Curve
GROUP
Version:2014 · Downloads:260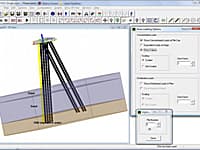 Analysis of 3D Pile Groups Under Combined Loadings
GROUP has been well accepted as an useful design tool for analyzing the behavior of piles in a group subjected to both axial and lateral loadings.
LPILE
Version:2015 · Downloads:255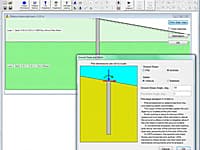 Analysis of Piles and Drilled Shafts Under Lateral Loads
LPILE is a special-purpose program based on rational procedures for analyzing a pile under lateral loading using the p-y method.
PileLAT
Version:2014 · Downloads:275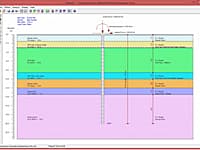 Behaviour Of Single Piles Under Lateral Loading
PileLAT is a finite-element based program that analyzes the behaviour of single piles mainly under lateral loading based on p-y curves.
PyPile
Version:0.2.2 · Downloads:337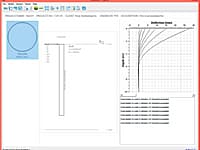 PyPile is a free lateral pile analysis software program based on p-y curves. Pile deflection, bending moment and shear force will be analyzed with different load cases.
PYWALL
Version:3.0 · Downloads:221
Analysis of Flexible Retaining Walls
PYWALL considers soil-structure interaction by using a beam-column model and can analyze the behavior of a flexible retaining wall or soldier-pile wall with or without tiebacks or bracing systems.
You are on page 1 of 1
First Page