CESDb
> Software > Moment Diagram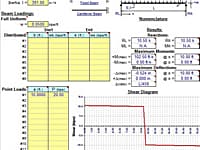 Single-Span & Continuous-Span Beam Analysis
BEAMANAL is a MS-Excel spreadsheet workbook for the analysis of single-span beams (simple, propped, fixed, or cantilever) and continuous beams of up to 5 spans.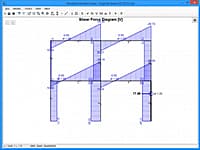 Structural analysis of plane (2D) frames
EngiLab Beam. 2D 2014 is an easy-to-use yet powerful engineering tool for the structural analysis of plane (2D) frames for Windows, using a 3-DOFs (Degrees of Freedom) per node approach.
FRAME
Version:1.1 · Downloads:232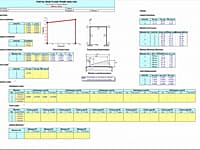 Portal and Gable Rigid Plane Frame Analysis
FRAME is a spreadsheet program written in MS-Excel for the purpose of plane frame analysis of portal and gable rigid plane frames subjected to various types of loading.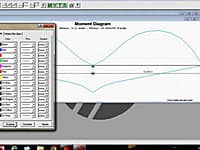 Hl93 Live Load Analysis For Continuous Bridge Structures
QConBridge is a live load analysis program for continuous bridge frames.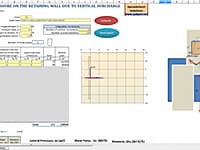 Lateral Pressure on the Retaining Wall Due to Vertical Surcharge
This spreadsheet computes lateral pressure against retaining wall due to vertical surcharge loads.
You are on page 1 of 1
First Page