CESDb
> Software > Mining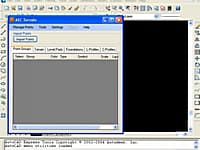 Create Digital Elevation Model from AutoCAD
AEC Terrain is designed to simplify terrain management and 3D-modeling.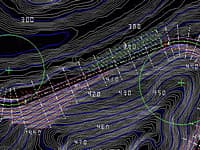 Roads, Open Mining, Garbage Dumps, Earth Displacement
The software ALE Advanced Land Editor is used by civil engineers, geologist and surveyors to perform the detail design of roads, open-pit mining, dams, garbage dumps, land rehabilitation, civil general design and so on.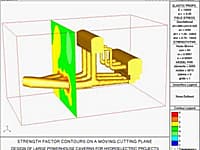 3D Engineering Analysis for Underground Excavations
Examine3D is an engineering analysis program for underground excavations in rock.
Heave
Version:8 · Downloads:252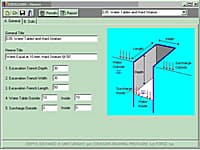 Determining The Stability of a Vertical Cut (Excavation) in Soft Soil
Heave determines the stability of a vertical cut excavation in soft soils. Multiple layers, different water tables, and surcharge loads are taken into account.
STEPCOL
Version:1.1 · Downloads:376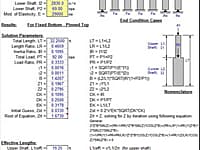 Stepped Column Analysis for Determining Effective Lengths
Stepped column analysis for determining effective lengths and effective length K factors.
You are on page 1 of 1
First Page