APILE
Version:2014 · Downloads:46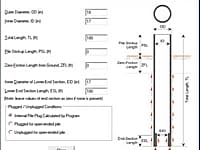 Analysis of the Axial Capacity of Driven Piles
APILE is used to compute the axial capacity, as a function of depth, of a driven pile in clay, sand, or mixed-soil profiles.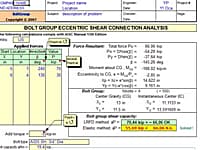 Eccentrically Loaded Bolt Group Shear Capacity
BoltGroup computes shear capacity of an eccentrically loaded bolted connection using LRFD instantaneous center of rotation method.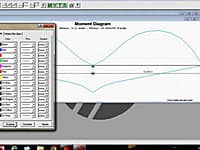 Hl93 Live Load Analysis For Continuous Bridge Structures
QConBridge is a live load analysis program for continuous bridge frames.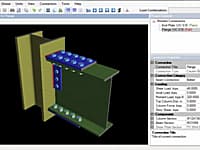 RISAConnection is a useful program designed to assist engineers in finishing steel structures by creating welds and connections between the elements.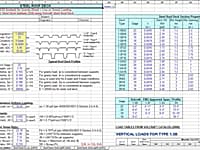 Roof Steel Deck Analysis & Design
ROOFDECK is a spreadsheet program written in MS-Excel for the purpose of analysis and design of roofs with steel deck.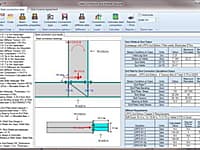 Design And Evaluate Steel Connections
Steel-Connect is a user friendly affordable software steel connection design aid for the typical structural engineer. Typical steel connections can be designed in less time using the autodesign feature or user specified steel connections can be investigated.
You are on page 1 of 1
First Page