CESDb
> Software > Interaction Diagram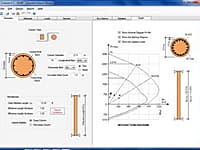 Design of Concrete members per the latest IBC, ACI 318 specifications
ASDIP Concrete is a suite of modules specifically dedicated to the design of concrete members such as beams, columns and walls, based on the latest ACI 318 specifications.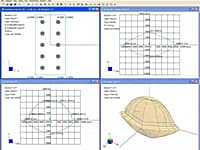 Axial-Flexural Analysis and Design of Concrete Columns, Beams and Shear Walls
cColumn formerly known as RcSections is a powerful 32-bit Windows program designed specifically for structural engineers to perform axial-flexural analysis and design of concrete columns as well as beams and shear walls according to ACI 318-11/08/05/02 and ACI 318-99.
Structural Cross Sections (concrete, steel, composite etc.)
Cross Section Analysis and Design can handle structural cross sections that are built up of one or more geometric entities and can be drawn directly using the versatile featured user interface.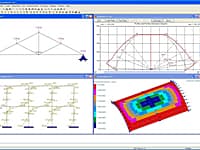 Structural Design & Finite Element Analysis
Real3D-Analysis is a powerful frame-finite element analysis and design program built from ground up, with latest technologies from the fields of finite element analysis, numerical computation and computer graphics, shell structures, dynamic analysis, concrete design, truss, frame, plate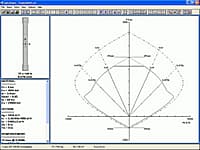 Design and Investigation of Rectangular, Round and Irregular Concrete Columns
spColumn is widely used for design of shear walls, bridge piers as well as typical framing elements in buildings and structures.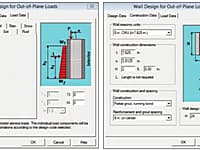 The SMDS software is a component software package specifically designed to engineer masonry.
You are on page 1 of 1
First Page