CESDb
> Software > Influence Line
ACOBRI
Version:4.03 · Downloads:496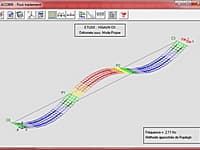 Composite Bridges Preliminary Design to Eurocodes
ACOBRI is a software developed by the CTICM for ArcelorMittal to optimize the preliminary design of structures with composite steel-concrete deck.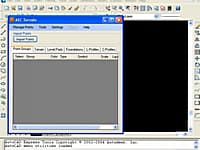 Create Digital Elevation Model from AutoCAD
AEC Terrain is designed to simplify terrain management and 3D-modeling.
Static and Moving Load Analysis of Bridges
Builds two-dimensional bridge models and performs static and moving load analyzes. Uses GT STRUDL as a structural analysis engine.
GoBeam
Version:2015 · Downloads:492
Continuous Beam Analysis for Excel
The easiest and most straight forward continuous beam analysis program available.
SAP2000
Version:17 · Downloads:6308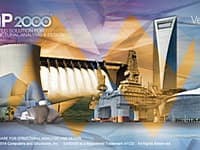 Structural Analysis and Design
From its 3D object based graphical modeling environment to the wide variety of analysis and design options completely integrated across one powerful user interface, SAP2000 has proven to be the most integrated, productive and practical general purpose structural program on the market today.
You are on page 1 of 1
First Page