CESDb
> Software > Groundwater Flow
HST3D
Version:2.2.16 · Downloads:337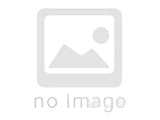 Heat and Solute Transport in 3D Ground-Water Flow Systems
The computer program (HST3D) described in this report simulates heat and solute transport in three-dimensional saturated ground-water flow systems.
An Unstructured Grid Version of MODFLOW
An unstructured grid version of modflow for simulating groundwater flow and tightly coupled processes using a control volume finite-difference formulation
PMWIN
Version:5.3.3 · Downloads:462
Processing Modflow version 5. 3 is included in the first edition of the book 3D-Groundwater Modeling with PMWIN published by Springer-Verlag.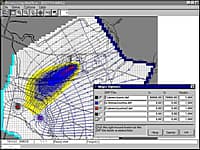 Processing Modflow (PMWIN) is a comprehensive integrated groundwater modeling system that is used by many organizations, such as research institutions, consulting firms, agencies, and entities of the United Nations.
Seer3D
Version:2.09 · Downloads:249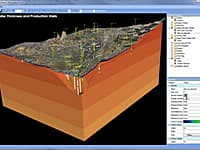 Visualization of Field Measurement Data and Groundwater Model Results
Seer3D is an application for the visualization of field measurement data and the groundwater model results. It includes powerful tools for displaying vector and raster maps, presenting wells, boreholes, lithological, and geophysical data.
SUTRA
Version:2.2 · Downloads:240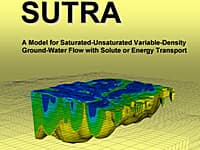 Model for Saturated-Unsaturated, Variable-Density Ground-Water Flow with Solute or Energy Transport
A model for 2D or 3D saturated-unsaturated, variable-density ground-water flow with solute or energy transport.
You are on page 1 of 1
First Page