CESDb
> Software > Geotextile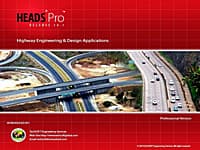 Highway Engineering and Design Application
The simplestand versatile software for highway engineering and design with special features for low cost rural roads and hill roads, tunnels.
Phase2
Version:9.0 · Downloads:282
Finite Element Analysis for Excavations and Slopes
Phase2 is a powerful 2D elasto-plastic finite element stress analysis program for underground or surface excavations in rock or soil.
ReActiv
Version:1.7.5 · Downloads:220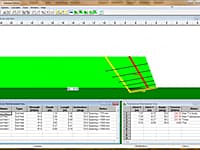 Designing Reinforced Slopes Using Reinforced Soil or Soil Nails
ReActiv is an interactive computer program for designing reinforced slopes in a wide variety of soil types, using reinforced soil or soil nails.
Slide
Version:6.0 · Downloads:294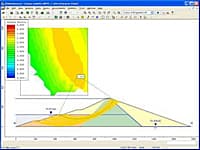 2D Limit Equilibrium Slope Stability Analysis
Slide is the most comprehensive slope stability analysis software available, complete with finite element groundwater seepage analysis, rapid drawdown, sensitivity and probabilistic analysis and support design.
You are on page 1 of 1
First Page